To mark the spectacles of Bonfire Night and Diwali try these colourful outside activity ideas
Activities in this article:
Firework stations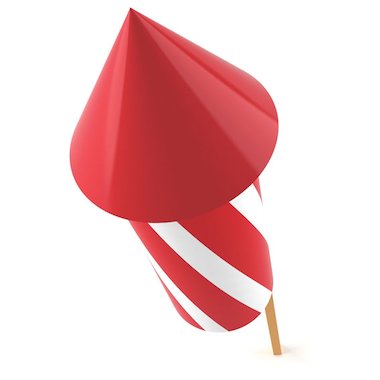 Talk with your children about different fireworks and how they move and sound. For example, 'Catherine wheels' spin around, 'rockets' zoom at speed, 'bangers' jump and make a loud noise, and older children can draw shapes in the air with 'sparklers'. Set up stations in your outdoor area and create signs for each one. Invite children to move around the stations at the sound of a tambourine or when the music stops (try some suitable firework-inspired music such as Handel's Music for the Royal Fireworks). As they reach each station ask the children to move and make sounds like the firework: Can you jump high and bounce like a banger? Who can whistle like a rocket? How many times can you spin like a wheel? What shapes can you make with an imaginary sparkler – can you write your name?
Log in to your account to read