Take the stress out of your planning with Sue Cowley's practical advice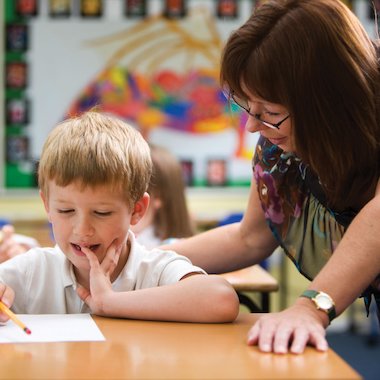 'What makes a good lesson plan?' is an age old question, and there's no straightforward answer. The answer depends partly on your level of experience and knowledge of the subject you're teaching. If you're a trainee teacher or new to the profession, a detailed teaching plan helps you to think through what might happen ahead of time and keeps you on track. It allows you to anticipate facts, information, equipment, resources and so on that you might need. You also need it to work in the 'heat of the moment', rather than being something that you follow slavishly. The acid test is whether or not your activities are actually helping the children to learn – if they're not then you've got to stop, think on your feet and find something else to do.
Child-led learning
During the course of the average lesson, you might have very little opportunity to actually refer to your lesson plan. You certainly don't want to pause the entire class in mid-flow while you check what you're meant to be doing next. What worries me most about highly detailed plans is that they exclude the children from playing any part in the direction of the lesson – the best teaching and learning is an organic, living experience as well as something pre-planned.
The perfect plan
In lesson planning, there's often a big gap between what teachers are 'expected' to do, and what actually happens daily in the typical classroom. Not least because if you wrote a detailed lesson plan for every lesson you ever teach, you would never have a moment's time to yourself outside school. When you're considering how best to plan and prepare your lessons, start by asking yourself: 'Why do I actually need or want to plan my lessons?' Your answer to this question should help you decide how much detail you require. For instance:
Log in to your account to read