In this first part of a series about free technology resources available on the web, Tom Barrett discusses the use of online mapping tools in the classroom
Online mapping tools have come a long way over the last two to three years. Tools such as Google™ maps and more recently Bing™ Maps from Microsoft® have changed the face of mapping services.
No longer are they just about directions and mapping functions; utilising rich layers of information and more and more detailed imagery, they now provide great opportunities to support learning in the classroom.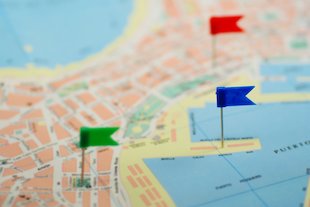 Activities
Using Ordnance Survey® maps
Microsoft® have teamed up with the Ordnance Survey® to provide online access to the Landranger and Explorer OS maps in the Bing™ Maps service. As children zoom into a location they can access the OS map view via the 'Road' drop down menu. With easy access to these maps and the inbuilt satellite imagery, ask your children to switch between OS and aerial imagery to work out the meaning of the different map symbols. Give them a location and a Bingo card of map symbols to decipher.
Log in to your account to read