Writing is a complex skill that is central to children's development as both communicators and learners. Use these ideas to help them develop the skills and attitudes they need to grow into confident writers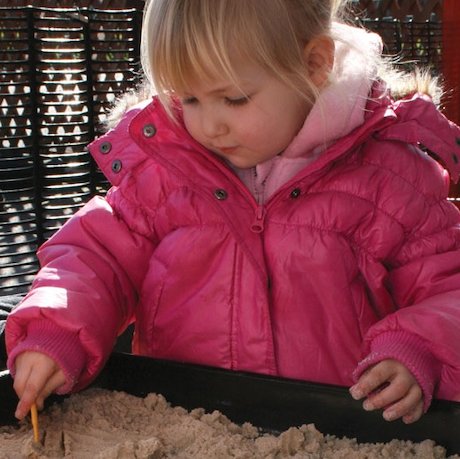 Introduction
The foundations of writing are laid down during the early years when children's first explorations are often referred to as emergent writing. Beginning with random mark-making, children gradually start to realise that they can choose to make marks with an implement. 'Pretend writing' evolves into recognisable letters and words as children develop the ability to control mark-making equipment, absorb printed words from books and environmental print. They discover that writing is meaningful and representative. Emergent writing also encompasses the exploration of the purpose and possibilities of writing, for example as a means of labelling or recording messages.
Encouraging emergent writing is an essential part of your role. In the early years, however, the focus should be on explorative play with an emphasis on child-initiated activities. This means creating and maintaining an environment that allows for independent play and offers writing-related opportunities that are tailored to the needs and interests of your children.
Activities to strengthen hands and fingers
The muscles in a child's hand need to be sufficiently developed to hold and manipulate mark-making equipment. Sing lots of finger rhymes, play clapping games and offer activities such as modelling with dough, throwing and catching balls and playing with drums and other striking instruments. Gripping the knobs of tray puzzles also strengthens the thumb, index and middle fingers. Tiddlywinks-type games are great fun and get fingers moving.
Making marks
Provide easy access to lots of different mark-making, writing and drawing opportunities. Offer traditional easels and a copious supply of paper and pencils but also introduce new and exciting materials such as glitter pens, sticky labels, memo pads, blank forms, marker pens and whiteboards. Clipboards with a pencil attached enable children to mark-make on the move. Observe which writing materials are popular and provide new choices along similar lines. Encourage children to make marks in lots of different contexts, for example making patterns in sand trays (wet and dry), stamping into dough and clay and creating body part prints with paint. Take photos of non-permanent mark-making to display alongside art and craft creations.
Subscriber-only content
Scholastic Resource Bank: Early Years - subscribe today!
Over 2,000 early years resources, activity ideas and games
Perfect for anyone working or playing with children from 0 to 5 years old
Unlimited access – only £15 per year!
Subscribe
Already a subscriber? Sign in below.